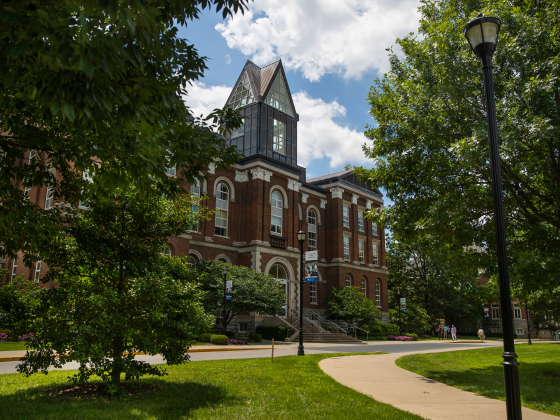 The Family Educational Rights and Privacy Act
The Family Educational Rights and Privacy Act of 1974 (FERPA) is a federal law that protects the privacy of student education records. The law applies to all schools that receive funds under an applicable program of the U.S. Department of Education. FERPA gives students certain rights with respect to their education records.
Student Rights
All University of Kentucky students are given the following rights regarding their education records:​
The right to provide written consent before any disclosure of personally identifiable information from their education records, except to the extent that FERPA allows disclosure without consent.
The right to inspect and review their education records within 45 day of submitting a written request to the University.
The right to request amendment to their education records believed to be inaccurate, misleading, or in violation of privacy rights as defined by FERPA.
The right to file a complaint with the U.S. Department of Education regarding alleged failures by the University to comply with FERPA requirements.
The complete statement on student rights is published annually in the Undergraduate Bulletin.
Education Records
Education records are any records maintained by the University which contain information that is personally identifiable to a student regardless of format or medium. 
The following exceptions are not considered part of a student's education record:
Sole Possession Records (e.g. private notes a faculty member or advisor keeps)
Law Enforcement Records
Employment Records (excluding employment derived from a student status)
Medical/Psychological Records
Alumni Records (records created after a student has graduated or left the University).
What is Directory Information?
Directory information is information contained within a student's educational record that is generally not considered harmful or an invasion of privacy if disclosed. The University of Kentucky is permitted to release directory information without consent of the student provided that student has not opted out.
Please note opting out of directory information release will prevent the University from being able to disclose information such as major, dates of attendance, enrollment status, as well as degrees and awards received to any third-party seeking verification, including potential employers. The University will also be unable to include your name in any publications, such as a dean's list or the commencement program.
Below is a listing of what items the University of Kentucky has designated as directory information.
Directory Information Items
Address(es)
Telephone number(s)
E-mail address(es)
Photograph
Major (Field of Study)
Dates of Attendance
Enrollment Status
Degrees and Awards Received
Most recent previous educational institution attended by the student
Participation in officially recognized activities and sports
Weight and height of members of athletic teams
Managing the Release of Your Information
Current students are able to manage how their information may be released by the University of Kentucky at any time by logging into the myUK Student Portal and selecting the 'Student Services' tab. From this page, students may 'opt out' of directory information release and/or authorize an individual to have access to their protected information by adding them as a FERPA designee.
Students that no longer have access to myUK (e.g. former students) may request changes to their directory information 'opt out' status and FERPA designees via the Student Information Release Authorization form.