Initial Determination of Residency
The initial determination of residency status is made by the University of Kentucky during the admission process and is based on information provided by the student in their application for admission. To request a review of the initial residency determination the student must submit a notarized residency application with supporting documentation.
Guidelines for Determining Residency
Residency for tuition purposes is governed by the state of Kentucky pursuant to 13 KAR 2:045 which establishes the procedure and guidelines for determining the residency status of a student who is seeking admission to, and who is enrolled at, a state-supported postsecondary education institution.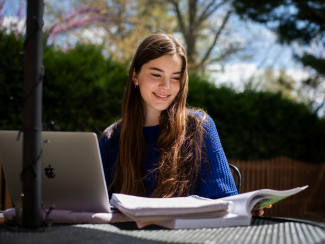 Review of Initial Residency Status
A notarized residency application with necessary supporting documentation attached must be submitted to the Registrar's Office prior to the filing deadline. The application will be reviewed in compliance with the criteria in 13 KAR 2:045, Determination of Residency Status for Admission and Tuition Assessment Purposes and a written decision will be issued to the student's UK email. The student is responsible for making sure that the application is completed thoroughly and the necessary documentation is attached. Incomplete applications, applications that aren't notarized, and/or applications that lack supporting documentation will not be accepted.
Required Document Checklist
Submitting the Residency Application
The residency application and all documentation is due no later than thirty calendar days after the start of the semester for which student is filing. The application and all documentation can be emailed to residency@uky.edu, submitted in-person, or sent via mail to the Office of the University Registrar. The application must be received or postmarked no later than 4:30 p.m. on the day of the deadline. Please allow two-three weeks for a decision to be issued.
Sept. 20
FALL 2023 DEADLINE
Feb.
7
SPRING 2024 DEADLINE
June 12
SUMMER 2024 DEADLINE
Tuition Obligations Pending Review
Students are encouraged to pay their account balance as if their initial residency determination is correct by the balance due date. Late fees cannot be removed for applications that receive nonresident decisions. Any unpaid balance is assessed a monthly late payment fee of 1.5%. Monthly account statements are sent electronically to the student's University of Kentucky email address the first of each month. The total amount due must be received by the 22nd of the month to avoid a late payment fee. Questions regarding student accounts and payment options should be directed to Student Account Services at (859) 257-3406.
Need help?
Have you reviewed our site and FAQ and still have questions? We are happy to help. Contact us by email or schedule a virtual meeting through Zoom.