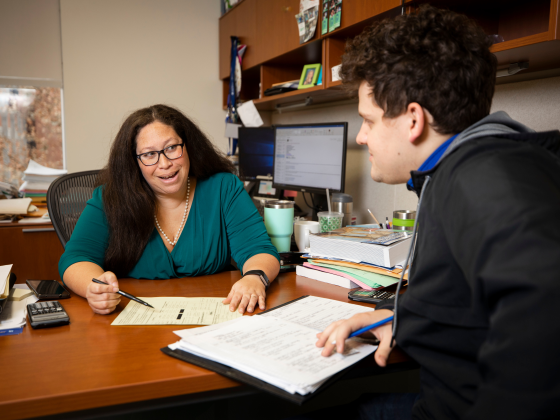 Graduation Planning System
Advisor Resources
What is the Graduation Planning System?
The myUK Graduation Planning System (GPS) is an interactive, integrated system where students plan and register for courses and track their progress toward completing their degree. Advisors can use this system to make course recommendations and help keep students on track throughout their academic career.
Training Checklist
Before you can request training, you must have:
Completed the UK 100 IRIS Awareness & Navigation course
Completed the SLCM 200 Student Lifecycle Management Overview course
Completed the SLCM AD 310 Student Records course
Completed the SLCM WP 310 Advising course
Completed the WBT REG_FERPA Family Educational Rights and Privacy Act (FERPA) course
Received authorization from your college's myUK GPS contact
Signed the Statement of Responsibility (SOR)
Training Information
Our team will need to conduct a short training session before you can be granted access to myUK GPS. To schedule a training session you must first select your college from the below list. All trainings are conducted virtually.
Contact us if your college or department is not listed, if you require special accommodations such as in-person training, or should you have any other questions concerning the training.
Schedule myUK GPS Training